Research & Development forms an integral part of industrial jobs in India, although our world class R&D professionals generally happen to maintain a low key, the world does sit up and take notice whenever they go about flexing their muscles.
New Age Companies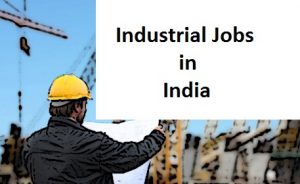 Traditionally R&D careers have been associated with the academia as well as universities, the demand for research and development jobs particularly in the industrial sector, be it traditional or new age companies, who are engaged in the business of researching, developing as well as selling those products has increased manifold and the number has been constantly growing.
Best of Both Worlds
A career in R&D gives you best of both the worlds, be it academic or professional, as it pushes the limits of theory, while enabling a person to see the practical as well as ground breaking results, in live action.
Guided Tour
Let us embark on a guided tour, in order to discover, what it essentially means to have a research and development job, how to smoothly break into the industry, what are the average salaries for industrial jobs in India, that dabble in R&D specifically.
Scheme of Things
R&D professionals may be a minority in the corporate world, therefore it helps to take a sneak peek into the areas of research and development as far as traditional and new age industries are concerned, their roles and scope in the overall scheme of things.
Prime Position
In every industry of consequence, where products are developed and sold, the R&D department occupies a prime position. Let us talk a little bit about it in some of the areas, product and development is another term for research and development in the manufacturing sector. D&D or Design and Development is not synonymous with R&D as no research is involved in the former.
The Pharmaceuticals Sector
In the pharmaceuticals sector scientific research goes on in various molecules for creating efficacious drugs, and at times when just the term research is used without development as in the KPO firms, that conduct market researches, for business models, financials among other things, the meaning, scope and application alters drastically.
Campus Interview
Offers start pouring in when the students are still studying, based on campus interview, after written test and group discussion. One is not assigned the R&D department immediately, but is required to undergo induction in various departments and is finally placed in the most suitable one.
Stage Gate
And after suitable experience, employees are finally assigned to projects, which are typically of a very long duration, and go through stage gate. The entire process from concept to launch of the product is meticulously divided into various stages.
Final Thoughts
One has to bear the time, quality as well as cost constraints, a typical day starts with a standing meeting, daily reviews and weekly meetings are a constant feature of R&D jobs, and the later has evolved over time, with lucrative remunerations.