Have you ever spared a thought that we need to give each other space, where we can grow and be ourselves and exercise our diversity. Well when we give space to each other we benefit by receiving lot of beautiful things in return, such as fresh ideas and perspectives, dignity, openness, healing, joy and inclusion. This holds true in all walks of life not just the workplace.
Embrace the Differences
When talking of the work culture it is really important that organizations actively embrace the differences and welcome all employees with open arms irrespective of cast, creed, color or gender. The acceptance of diversity as well as inclusion at the workplace leverages the commitment, passion and the innovation of each and every individual.
The Early Days
In the early days, the composition of the workforce was black and white. Diversity was restricted to just race and gender. Today the work environment places a lot of significance on encouraging the recognition of different voices, no matter where they come from. In the Indian subcontinent, it all started with gender diversity, and has moved on to encompass cultural and generational diversity, as well as the inclusion of the differently able work persons.
The Latent Potential
The sea change in the understanding of the organizations has been brought about by the understanding that the diversity in workforce brings with it a melange of tangible advantages in the form of skill-sets, talents and thinking as well. Organizations have prudently adopted tactful and effective leadership that is geared towards diversity and inclusion and leverages the latent potential of a diverse set of employees.
Talk in Broader Terms
Given the import it really becomes imperative to understand the term diversity, talking in broader terms, diversity is an aspect of the workplace, which drives respect, and appreciates distinctive identities. It may manifest itself as gender, age, ethnicity, national origin, education, disability, gender-orientation and religion.
Exterior Differences
Mind you diversity is just more than exterior differences, in effect it is about better acceptance as well as better understanding of the diverse perspectives that myriad work experiences, lifestyles and cultures bring to the fore. Inclusion is all about respecting, valuing and of course supporting employees by exclusively focusing on their needs.
A Conducive Work Environment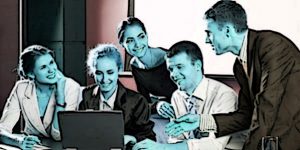 In effect and in all earnestness it is all about offering a conducive work environment for each and every person to be able realize and achieve their full potential. Organizations must be alert to their cultures and practices that effectively promote diversity and inclusion.
Forms of Individual Expressions
The concept of diversity is not a static one, it is constantly evolving and changing, having embraced inclusion in its fold, it has moved on to include other forms of individual expressions be it religious practices, or gender orientations.
Diversity and Inclusion
In the present day concept, diversity and inclusion have expanded in scope and extent to include various thinking styles and working styles, personality traits, functional specialties, and educational background.
Visual Identity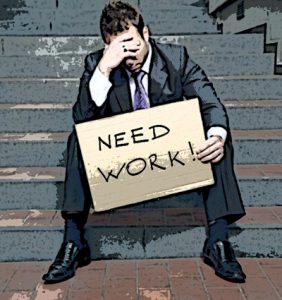 Organizations need to address beyond the visual identity of race, age, gender, and disability by focusing on differences in beliefs, attitudes, values and  culture so as to score high on the corporate equality index or similar measuring tools wherever available and applicable.
Empower the Voices
When organizations empower the voices of people from diverse and divergent thinking styles, different personalities with different perspectives and thinking styles, this results in enhanced innovativeness, creativity, better strategic outputs and superior performance.
Diversity and Inclusion
With the practice of diversity and inclusion to such an extent, organizations are better poised to connect with a wide range of customer groups, and also a wider range of markets. For today's organizations, hiring and maintaining a diverse workforce is not just diversity for diversity's sake, it is all about leveraging the diversity to be able to motivate the employees to perform still better and do an exemplary work for which they are naturally proud of.
Final Words
All of this comes with a better understanding of the diverse cultural backgrounds, cultural competence needs to be developed by dedicating adequate time to learn about the different religions, cultures, races and backgrounds that are represented by the employees. The concepts of diversity and inclusion are in a nascent stage and a better understanding can be arrived at only with a marked change in perspective.