You have made it to the interview stage, so far so good, what next, it is going to take more than your share of good luck for you to emerge as a really successful candidate. To ensure that it does happen, preparation is going to be crucial, for who knows the recruiter might just fancy shooting some nerve-racking questions. 
Read Chapter 6 – How to Smartly Answer Stupid Job Interview Questions?
Tone and Tenor
Well, there is no reason to go ahead and be jittery and get all worked up about being pushed into a tight corner. We are going to reveal the best ways to satisfactorily answer the most frequently asked job interviewquestions. Just to remind you tone and tenor of interviewquestions and their styles do vary from business to business, however, the questions in terms of content remain more or less the same.
Read Chapter 5 – What Makes You Uncomfortable in a Job Interview?
Requisite Experience
The interview questions are trying to accomplish few things. While conducting a recruitment drive in order to fill up a vacancy, recruiters are trying to find out, if you have what it takes to do justice to the job in question. Whether you have the requisite experience and know-how in order to successfully manage the job in the event you get selected, how smoothly are you going to handle the entire thing.
Read Chapter 4 – How to Answer Tricky Job Interview Questions With Confidence?
Your Enthusiasm Level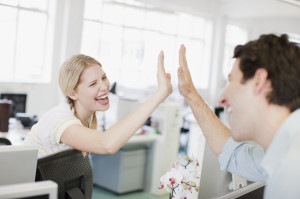 Another important aspect of these probing questions during jobs screening and weeding out is that the recruiter wants to check your enthusiasm level, what motivates you and makes the job interesting for you. In a nutshell, they want to ascertain whether you would seamlessly blend in with the prevalent working environment, the current practices, and styles of the teams. The questions for a particular job interview could range from mundane or prosaic to profound and deep.
Read Chapter 3 – Take a Look at These Must Asked Interview Questions
On a Positive Note
It could well be, tell me something about yourself, probably the icebreaker, the very first question. At this stage the interviewer, in fact, is interested in knowing a wee bit about you, nothing much elaborate or detailed. Now it is quite important that you start the interview on a positive note by confidently answering this all important question. It is strongly advised that you rehearse a bit before the interview in order to gain the desired level of comfort.
Well Suited to the Job
You would do well to identify the areas, which strongly reflect proximity to the particular job that you are presently being interviewed for at this time, do not forget to put across some of your recent important achievements, this would let the interviewer determine to what extent and how well you are suited to the present job. Next, perhaps they could ask you, what are your key strengths and skills. Further questions could be, what are your weaknesses, or why did you leave your last job.
Problem-Solving Abilities
Another possible question that you could get asked is why do you want this job. Again they may be interested in finding of your problem-solving abilities, give me an example of a difficult situation or task at work and how did you deal with it. Tell us about a achieve particular achievement that you are proud of.
Final Words
What are your career goals? What are are your particular expectations salary wise? What do you know about the organization? Just maintain your calm and composure, prepare a bit before hand and you would easily be able to come up with convincing answers, given your strong track record.