You are keen on starting your career as a LAN Technician, this makes a whole lot of sense in the networked word we find ourselves today. These professionals are also referred to as computer support specialists and are entrusted with monitoring the day to day operations of a given organization's computer network.
Latest Security Measures
Part of the job involves installing hardware and software
as well and implementing the latest security measures, thereby ensuring the safety of data and systems. Network technicians help resolve various computer problems by determining the best course of action in tackling them head on and finding out the best possible approach in guiding and fulfilling an organization's technological needs.
On the Job Training
Career requirements do not happen to be stringent at all, this being an entry level position, it does not typically call for much of an experience, though prior exposure is a big plus. It is common for companies to initially impart on the job training.
Soft Skills
Network technicians need to be proficient not just with technical skills, they must possess great interpersonal as well as problem-solving skills, in addition, they need to be good at speaking, reading writing and listening skills as well.
Keep an Eye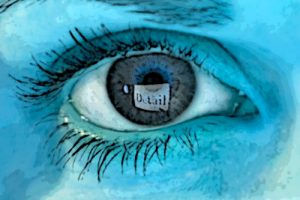 They need to be really good at using various operating systems, be deft with desktop communications, keeping backups,
handling configuration management software
, must be able to keep an eye on various computer equipments such as network analyzers and hard disk arrays.
Gain Mastery
Equipping yourself with a bachelor's degree in information technology or computer science would take you a long way in consolidating yourself as a network technician. Make it a point to gain mastery over various programming languages, computer architecture, data structures, discrete mathematics, statistics, calculus and of course computer networks.
Final Thoughts
These steps are going to improve upon your chances of success, ensure that you keep current with computer technology, besides gaining traction by way of hands-on experience, with regards to maintaining computer networks, making necessary repairs, learning other computer skills, and of course network maintenance.