The healthcare industry is flush with high demand jobs, and it is indeed a great time to pursue the career of your choice by working as a medical secretary, one of the best healthcare jobs around. These high-octane professionals happen to be the all important clogs in the well-oiled wheels of the medical profession who take it upon themselves to ensure semblance and order, so that all stakeholders are serviced efficiently be it the doctors or the patient's.
Crucial Services
The crucial work performed by medical secretaries is indeed a great help for the facilities engaged in providing medical care, akin to many an effective healthcare support professionals, who render yeoman services.
Interpersonal Skills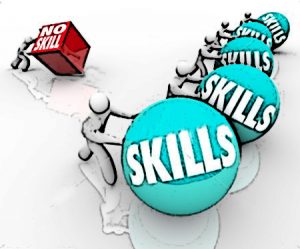 These professionals are entrusted with typing correspondence, generating reports, maintaining files, paying vendors, handling insurance forms, and billing the patients. Their work entails interacting with members of the public throughout the day.
Tech Savvy
they also ensure phone calls are attended to, appointments are duly recorded besides greeting patients on arrival. they must be adept in handling a wide variety of office equipments, be it computers, scanners or high volume telephone systems.
Sound Knowledge
However, to be really effective medical secretaries have to extensively draw upon their sound knowledge of health insurance rules, medical terminologies, and medical billing procedures.
Final Thoughts
One needs to possess excellent computer skills, and excel at recordkeeping and billing. Certain personal traits and soft skills are critical to professional success, like verbal communications, active listening, superlative writing skills, great interpersonal skills and organizational skills as well.